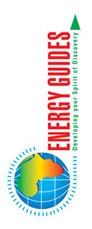 Energy Guides was established in 1995 and is a THETA Accredited Training Provider. Over the years we have developed many successful learners from all walks of life. We owe our achievements to the expertise and personal, caring attitude of our trainers and to the guided, methodical way of learning. Learners frequently develop a real passion for the subject and thus succeed beyond their expectations. This experience is rewarding for the trainer and learner alike.

Our Objectives
To equip learners with the required knowledge of South Africa, as well as the various tourism subjects as prescribed by THETA, in order to develop excellent Tourist Guides to take their place in the Tourism Industry at large. We provide theoretical and practical training, enabling learners to conduct tours successfully in the Provinces for which they are qualified

Visit our website at www.EnergyGuides.co.za.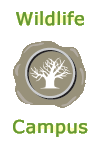 WildlifeCampus offers full courses in:

Game Ranging (Field Guiding), Trails Guiding, Mountain Guiding, Elephants "Facts & Fables", Animal Tracks & Signs, Geology, Palaeontology & Evolution, Game Lodge Management, Game Ranch Economics, Wildlife Management, Birding by Habitat, Marine Biology for Guides, Divers & Enthusiasts, Mammals of the South African Lowveld, FGASA Exam Preparation, Snakes & Reptiles of the Lowveld, The Behaviour Guide to African Carnivores, The Behaviour Guide to African Herbivores, The Behaviour Guide to African Primates, Hunting Debate, Astronomy, Survival, African Folklore, The Big "5" and The Guides Guide to Guiding.

Visit our website at www.WildlifeCampus.com.